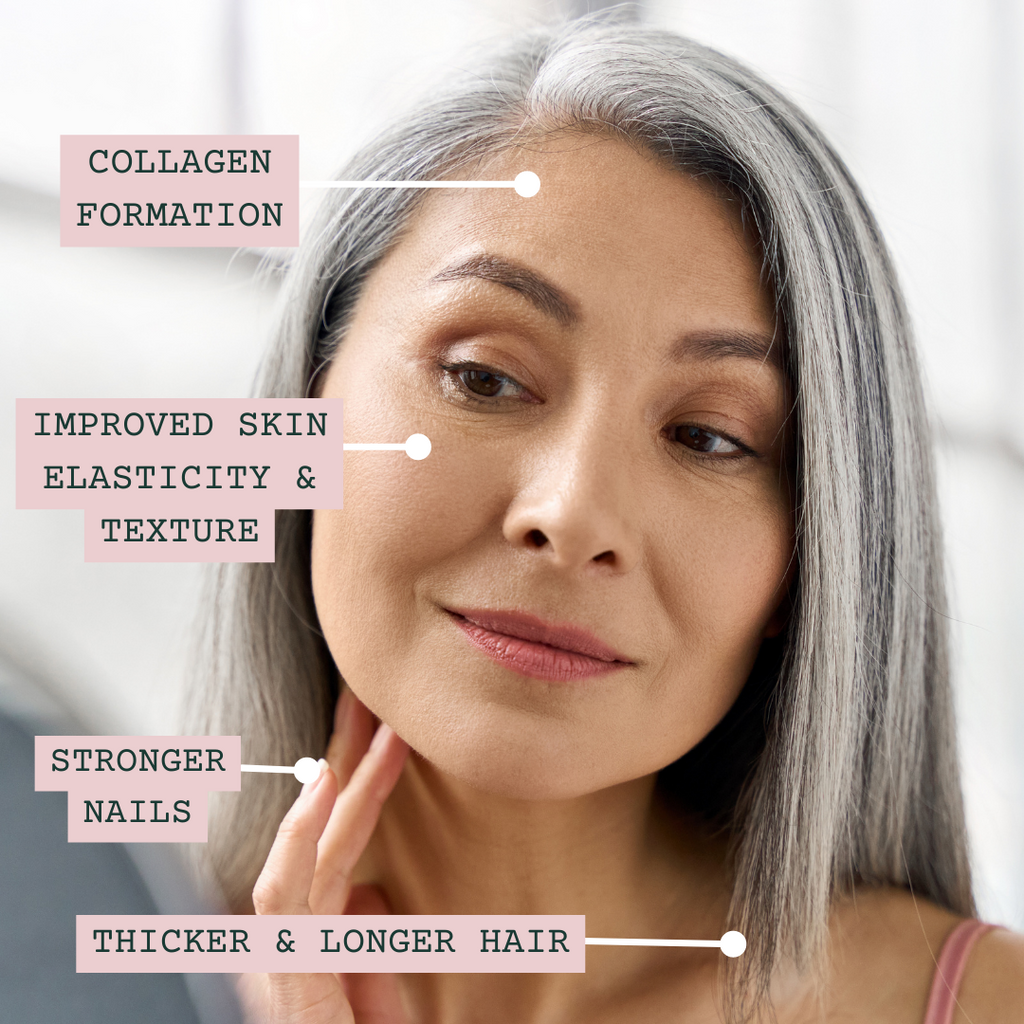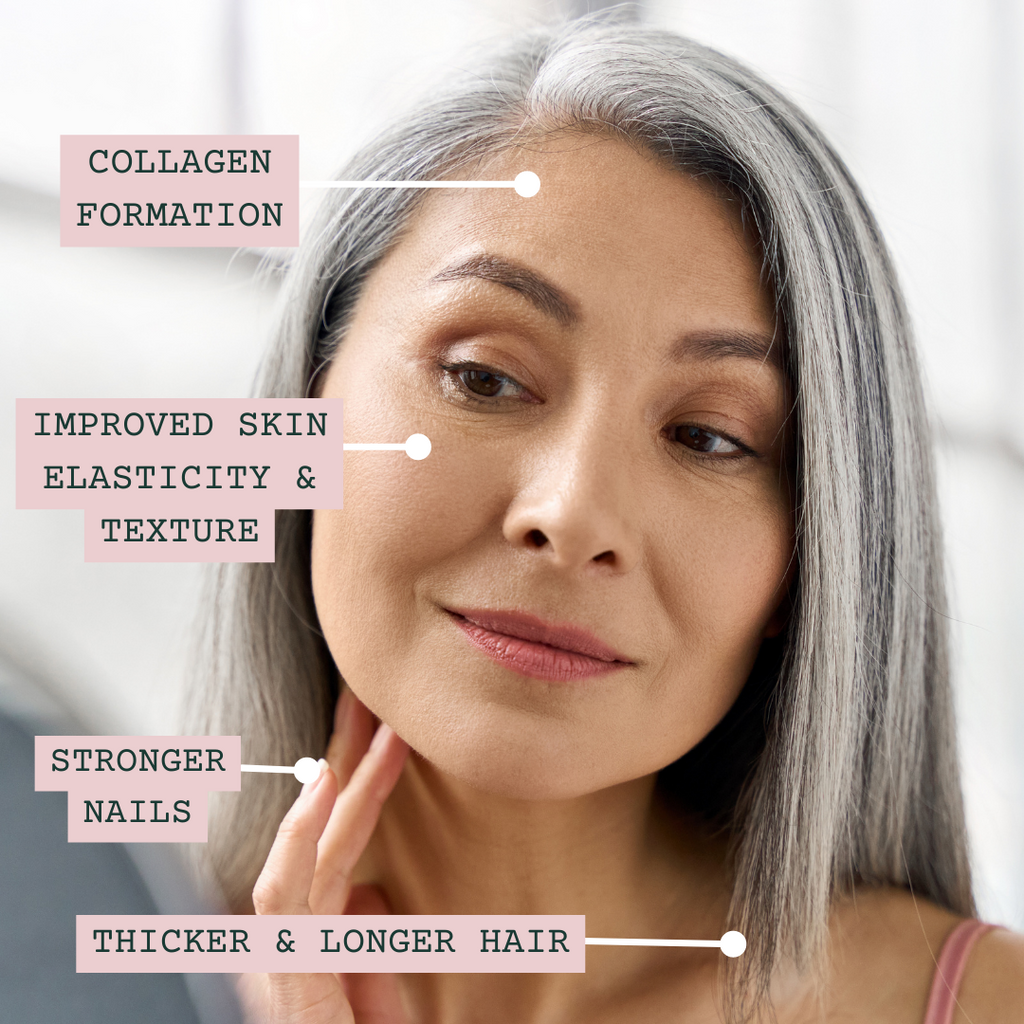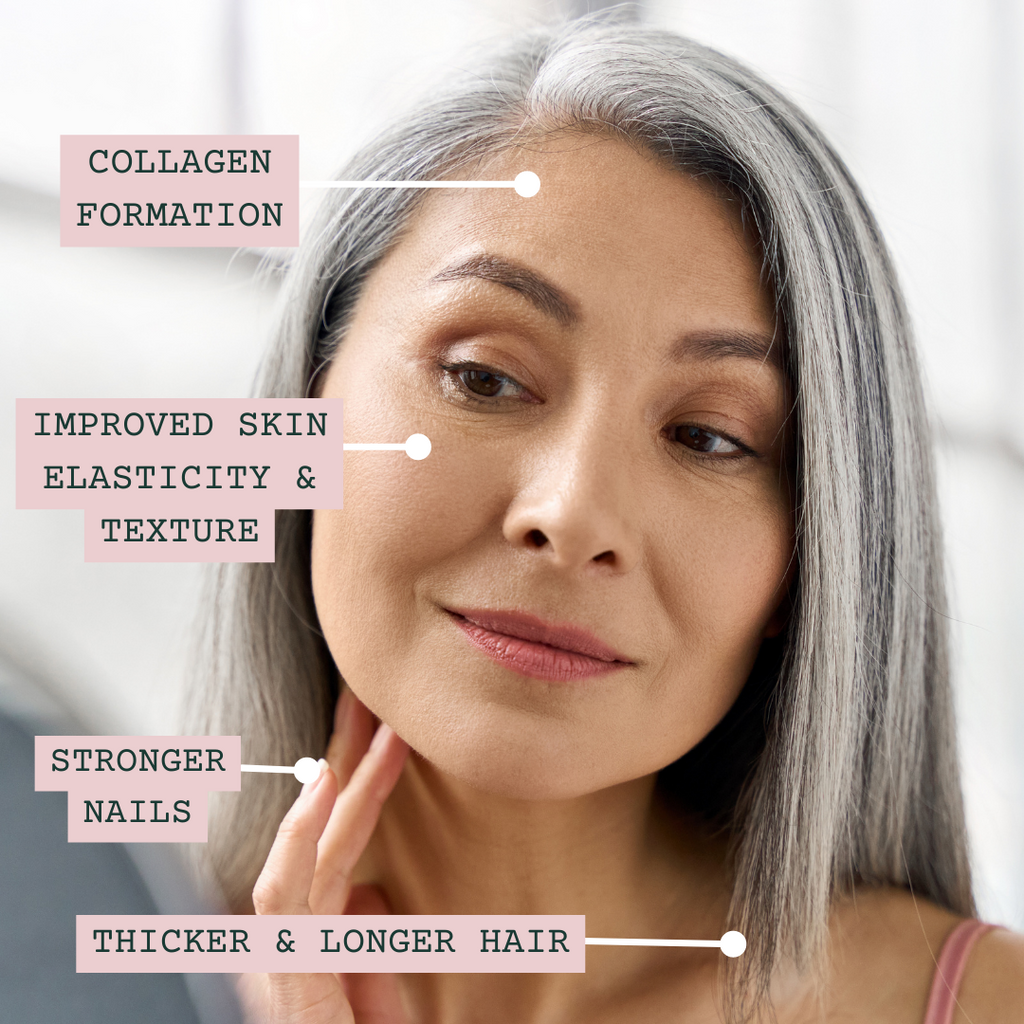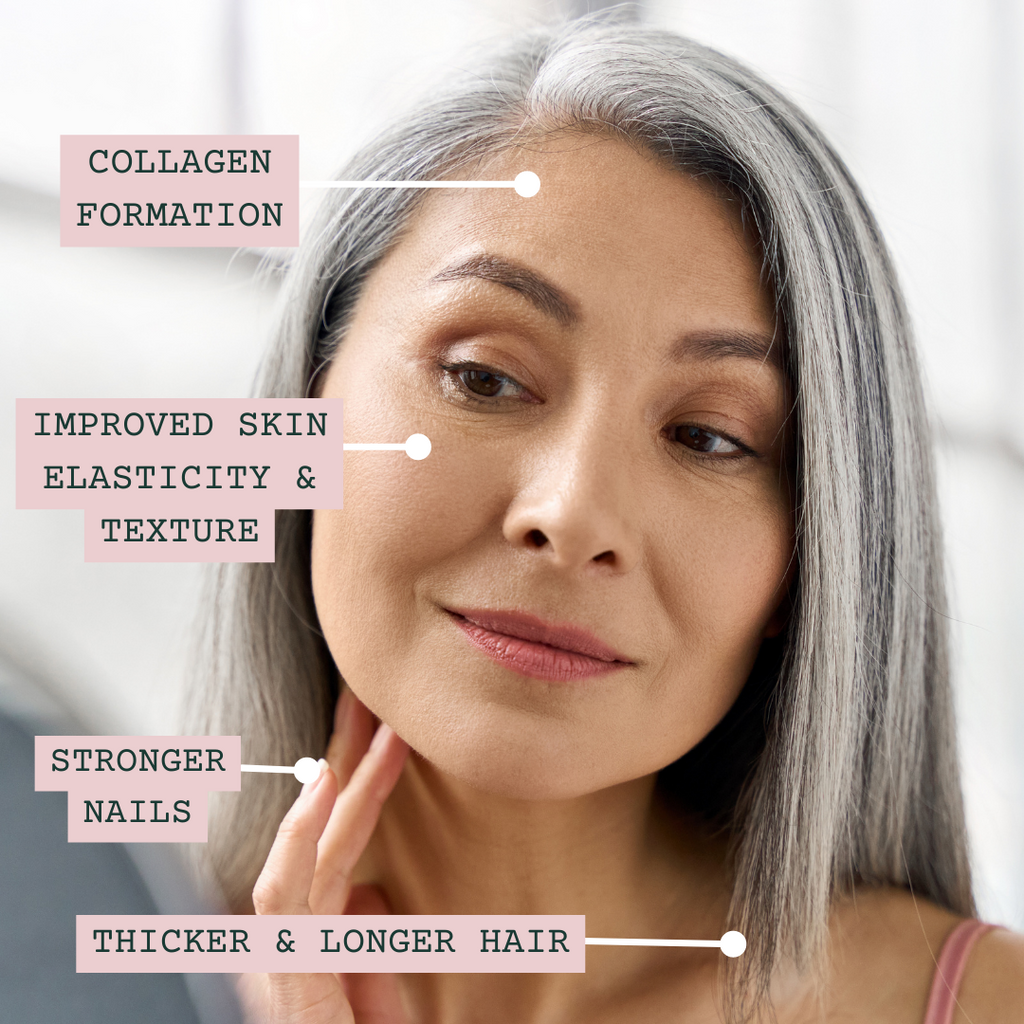 Fast Shipping
Delivered within 2-3 working days. FREE UK delivery if you subscribe.
We also ship to the US
Easy Returns
If you're not satisfied, you can
return the product anytime within
30 days.
Questions?
Email us at
hello@manifesto-nutrition.com and we'll be happy to help you.
Our hero ingredients
Astaxanthin
Is a micro-algae that gives pink flamingos, salmon and lobster their beautiful pink colour and will be your skin's new best buddy. This superhero ingredient works hard to improve skin texture, elasticity and wrinkles. We have sourced ours from the micro-algae Haematococcus pluvialis, a vegan and sustainable source, for the highest purity and potency.
Açaí Berry
A South American superfood, Açaí berries are high in antioxidants and fibre. They are commonly taken for their health benefits and skin supporting properties.
Biotin
Otherwise known as Vitamin H or Vitamin B7, contributes to healthier, stronger hair, skin and nails. Also supports normal micro-nutrient absorption and energy metabolism.
Inulin
This is a naturally sweet fiber that comes from chicory root grown in the Netherlands and is a pre-biotic that feeds micro-biome for a healthier gut. Numerous studies have linked a healthy gut to the optimal function of the skin, numerous bodily functions and even mental health.
The ins and outs of our gummies
Our small-but-mighty gummy supplements are formulated using radically effective natural extracts and ingredients. You are what you eat – so only the best proven and nutrient-packed ingredients make the grade. And we're every bit as conscientious about what stays out as what goes in.
Viva la evolution!
Manifesto is about real wellness – a healthy body and a clear conscience. We craft advanced supplements powered by nature that make a world of difference – to your health, and to the planet's.
It's a quietly revolutionary way of doing things, and one we hope you'll feel as good about as we do.